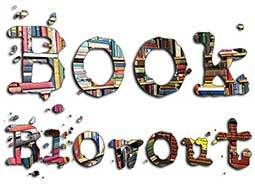 1. Describe yourself in one sentence.
A free spirit with endless curiosity and a voracious appetite for books.
2. What book will you start the challenge with?
Doctor Who: Wetworld
by Mark Michalowski.

3. Where is your favourite place to read?
In bed. I usually read for an hour or two before I go to sleep. Usually it relaxes me, but there are times when it causes me to stay up far later than I should!

4. What is your favourite book of all time?
This is one of my most-dreaded questions, because it's so hard to choose! If I have to pick just one, Pride and Prejudice
by Jane Austen.

5. Remind us all of your challenge target.
I'm aiming for twelve books during the month of July.